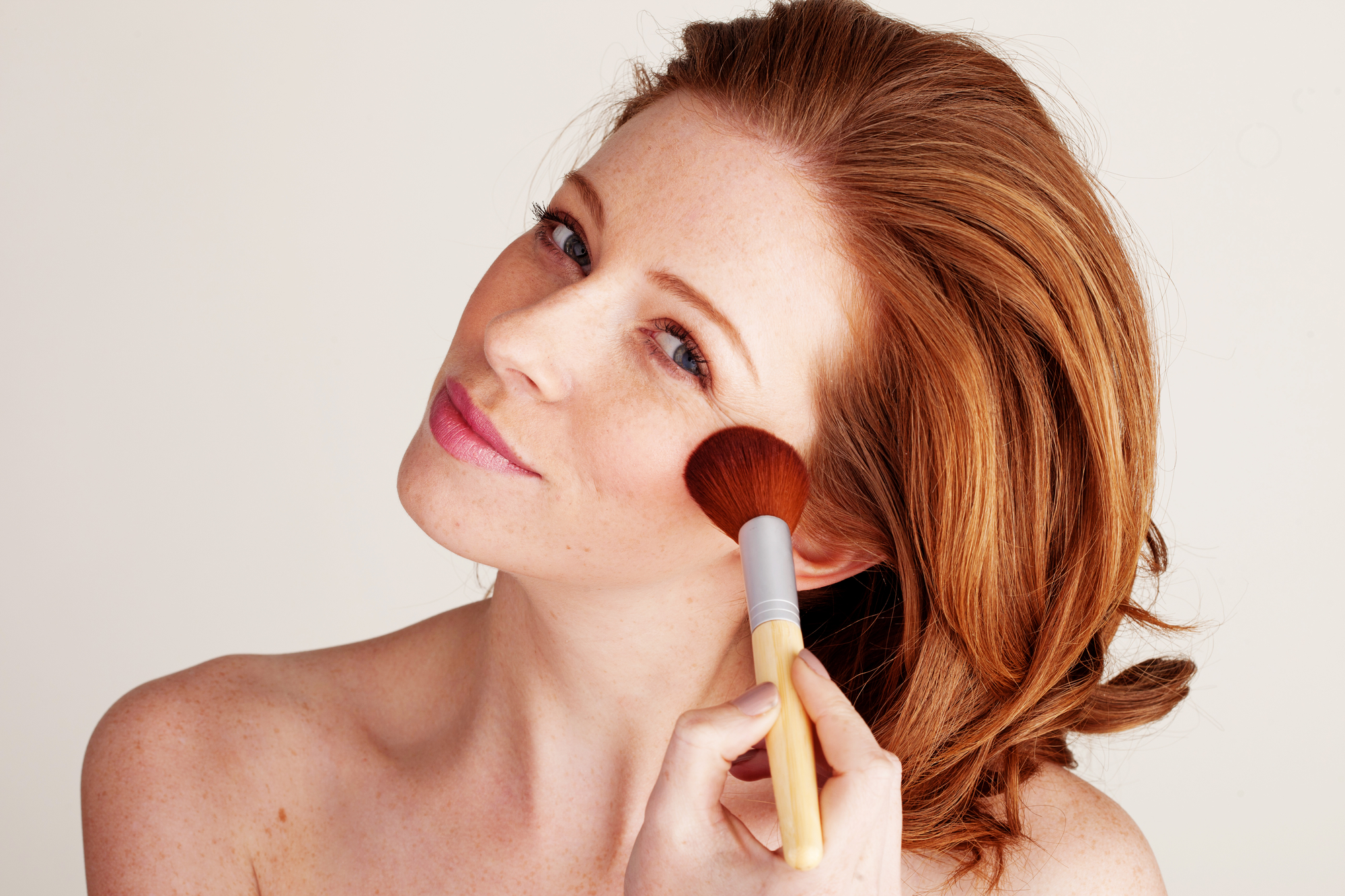 If you have oily skin, you know just how hard it is to find the right makeup. Quality makeup for oily skin seems more like an illusion than an actual product we can purchase. Shelf after shelf of products claims to give us that matte finish and minimize our pores, but more often than not they leave us disappointed.
So what makes it so hard? Why is finding great makeup for oily, acne-prone skin such a dilemma?
How The Oil In Your Skin Affects Your Makeup
It's tough to keep makeup looking fresh on an oily face. Your glands produce oil all day. As they do, the products you applied run off or smear. But combatting this makeup challenge is two-fold. First, you have to prepare your skin. Then choose the right products.
Prepping Your Palette
The first step in great-looking makeup is prepping your skin. Think of applying makeup to your skin as painting a canvas. The better the base, the smoother the paint goes on.
Start by washing your face. The goal is a fresh, clean face — not dry skin. People with oily skin often choose products that really strip the skin of its natural oils. But that's hard on your skin. And, if you follow a wash with an alcohol-based toner, you actually remove layers of skin. Sure, it feels good to have that tight-skin feeling from a toner, but it's not helping. In fact, it can make your acne worse and cause your makeup to look blotchy.
The best way to prepare your skin is opting for a gentle, moisturizing wash. The best products for oily skin remove makeup and oil without leaving the skin too dry.
Follow your cleanser with a light moisturizer. By regularly moisturizing, you'll keep your skin hydrated, smooth, and ready for makeup.

Choosing Makeup Products for Oily Skin
Makeup is a cover. It's meant to hide red blotches and dark spots by giving pigment to the skin. The amount of pigment depends on the product. A full-coverage foundation is opaque, not letting much of the natural skin color show through. But other foundations are more transparent and contain pigmented zinc and titanium dioxide. These products act more like a sunscreen than makeup.
Whatever your preference for coverage, when choosing the best makeup for oily skin, make sure you pick a non-comedogenic product. Those products are more porous than traditional thick makeup and allow your skin to breathe better.
Also, choose makeup that includes a sunscreen, whether you have oily skin or not! You'll likely wear your makeup every day, so why not wear something that also protects your skin?
Even once you narrow your options to non-comedogenic and SPF products, the best makeup for oily skin can be hard to find. So seek the advice of an expert. Each person's skin is different, and a makeup professional can help you find products with the right color and content for your skin. Moreover, the best foundation for oily skin in 2017 is different than the one in 2016 (or earlier). A makeup consultant will be able to point you to the best option currently on the market.
Finally, the best way to keep your makeup looking great is to keep your skin looking great. Check out these articles to see how you can make your skincare routine even better.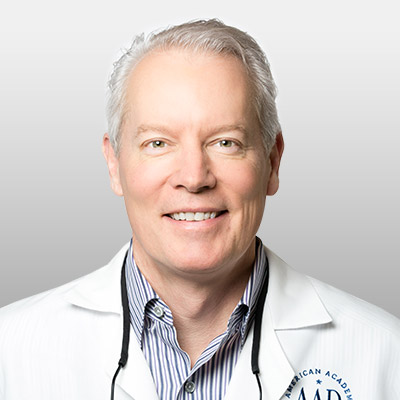 Dr. R. Todd Plott is a board-certified dermatologist in Coppell, Keller, and Saginaw, TX. His specialization and professional interests include treating patients suffering with acne, identifying and solving complex skin conditions such as psoriasis, rosacea, atopic dermatitis, and identifying and treating all types of skin cancers. In his spare time, Dr. Plott enjoys cycling, traveling with his wife, and spending time with his children and new grandson.
Learn more about Dr. Plott.