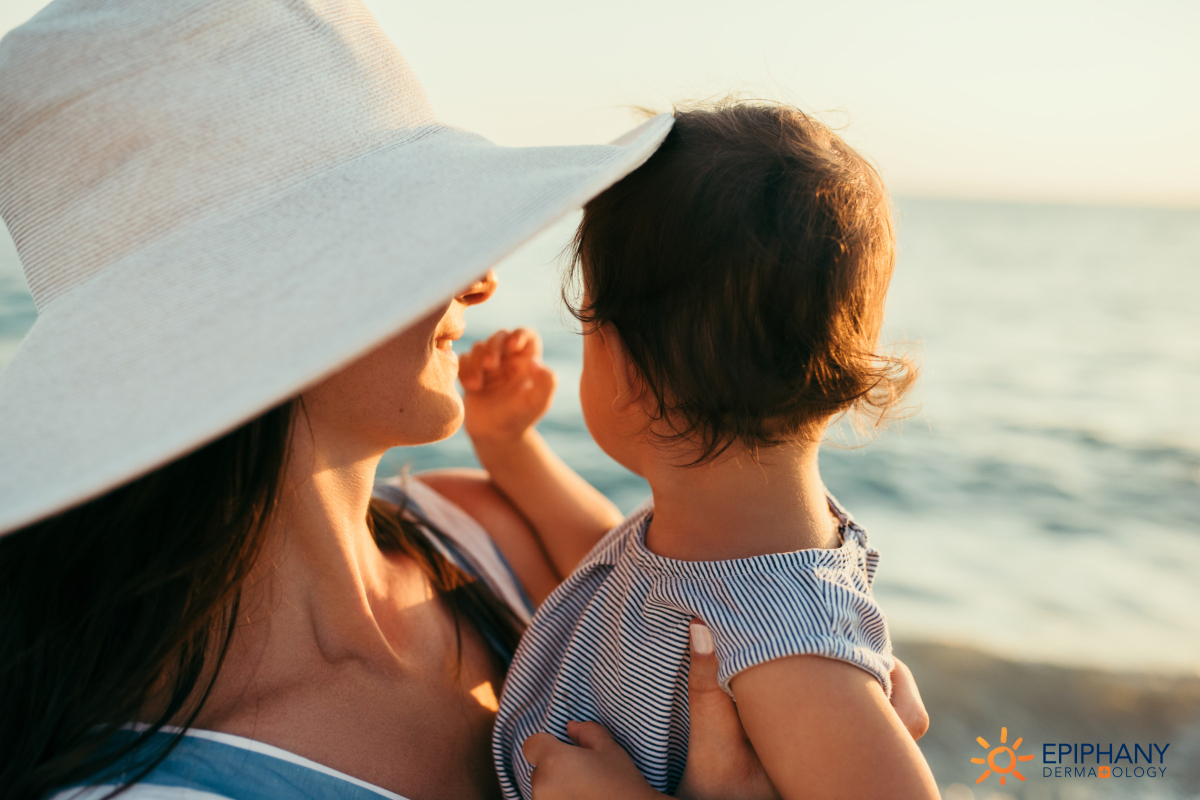 Parenting is the art of walking a fine line. You want to be protective but not overly protective. You want your kid to be safe but also enjoy adventures in life. You want to give guidance, but you also want your child to learn to make wise decisions on their own.
Walking this fine line starts the day your baby comes home… and it applies to everything from discipline to baby skin care. Here's an inside look at how to best care for your baby's skin from a dermatologist's perspective.
Understanding Your Baby's Skin
Some parents are so concerned with everything else about their newborn, they forget about baby skin care. Other parents compulsively buy the most expensive cleansers and lotions for babies so they can protect that baby-soft skin on their newborn.
Is baby skin care important?
Yes. The skin is an organ that covers the entire baby. Any product the skin is exposed to can be absorbed systemically. Skin irritations and rashes can get out of control and spread quickly. You want to stay ahead of what could go wrong with your baby's skin. That being said, it's not as difficult, complex, or pricey as it sounds.
What NOT to Do for Your Baby's Skin
Taking good care of your baby's skin doesn't mean buying the most expensive products on the shelves. But it does mean avoiding several common baby skin care mistakes.
Don't Over-Wash
Babies don't need a bath every day. Avoid too frequent, too long, and too hot baths. Instead, give them a bath two or three times per week in lukewarm water for a short period of time… like three minutes or less.
Don't Use Fragranced Products
Stick with fragrance-free baby skin care products. These are created for the baby's skin and don't contain the same harsh chemicals that regular fragranced products contain to preserve the scent.
Fragrances even irritate adults' skin so we definitely don't want to expose babies to the same irritants.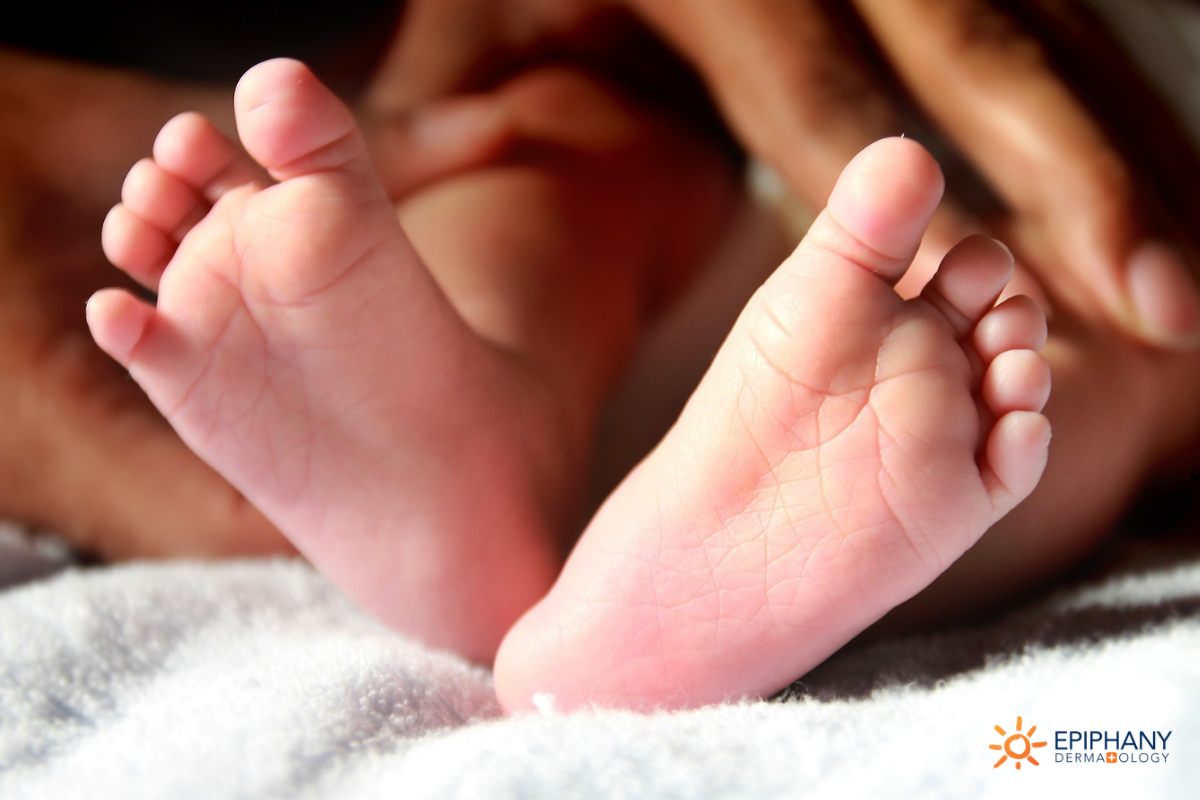 Don't Apply Sunscreen Too Early
Shade is your friend until your baby is six months old! Rather than apply sunscreen to your infant, find a shady spot, use hats, put the cover down on the stroller, or cover the baby with a blanket during your time outdoors. If it's hot outside, opt for a muslin blanket as a breathable, cool covering.
After six months, apply chemical-free sunscreen during your outdoor time. The best sunscreen for babies contains zinc oxide or titanium dioxide. These products create a physical layer of protection on the skin to shield it against sunlight.
There are two different kinds of sunscreen: chemical barrier and physical barrier. Physical barrier sunscreen contains zinc oxide or titanium dioxide and actually creates a physical layer of protection between your skin and the sunlight. Chemical sunscreens contain chemicals that react with your skin cells to make them more resistant to the sunlight.
The physical barrier sunscreens are not as clear as chemical products, but they are safer. It's worth the trouble it takes to rub the product into your child's skin to have safe protection from the harsh rays.
Not sure how your current sunscreen choice ranks? Need help choosing a safe and effective product? Check out EWG's Skin Deep Database. You can search for any product and it'll rank the hazard level 1-10 (1 being the best). This is a great tool, not only for your sunscreen but for any product you're considering.
Essential Baby Skin Care
There are only two other essentials you need to know about your baby's skin. It's as simple as hydration and keeping the diaper area clean and dry.
1. Moisturize
Moisturizing is essential to baby skin care. Keep the skin hydrated with baby-specific products. This means choosing a gentle cleanser that won't dry out their skin and then using a regular moisturizing lotion or cream.
Cetaphil and CeraVe both have a line of products made especially for a baby's sensitive skin. These washes, lotions, ointments, and creams will be gentle enough to use on your baby's delicate skin.
Facial skin care for babies isn't much different. Gentle, baby-specific cleansers and lotions can be used on your baby's face as well as their body.
2. Proper Diaper Care
Keeping your baby's diaper area dry is one of the best ways you can care for their skin. Change wet or dirty diapers quickly. This keeps their skin dry and clean. If possible, leave the diaper off for a few minutes to let their skin air-dry after a diaper change. This prevents that area from getting too moist, which leads to a rash.
And don't forget to be gentle. You're dealing with a sensitive area. Wipe gently. Aggressive cleaning can irritate the skin. For females, wipe front to back. For uncircumcised males, gently clean their skin, but if the diaper does not contain stool, there's usually no need to constantly retract the foreskin, which can lead to irritation.
Once your baby is clean and dry, apply a barrier cream. A petroleum-based or zinc oxide-based cream moisturizes and lubricates the skin, but it also creates a barrier between the skin and the irritants in the diaper content.
Contact dermatitis is one of the most common skin problems pediatric dermatologists treat. Why? If diaper contents are on the skin too long, the skin becomes irritated. Barrier cream is the easiest way to treat and prevent diaper rash.
Caring for your baby's skin isn't as difficult as it may seem. Yes, parenting is hard, but taking care of your baby's skin doesn't have to be. It's all about choosing safe baby-specific products and applying them gently.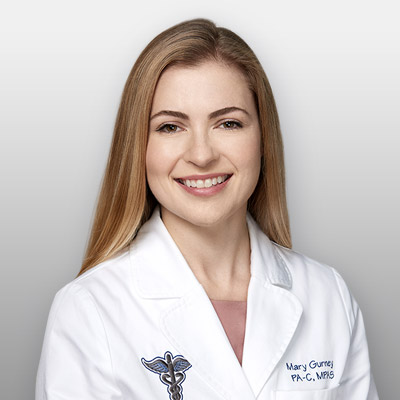 Mary Gurney, PA-C is a board-certified physician assistant in Denton and Frisco, TX. An active member of the Texas Academy of Physician Assistants and the Society of Dermatology Physician Assistants, Mary has a passion for medical and cosmetic dermatology and has practiced medicine for over 10 years in the DFW area. In her spare time, she enjoys watching movies, reading, hiking, checking out new restaurants in town, and spending time with her family.
Learn more about Mary Gurney.