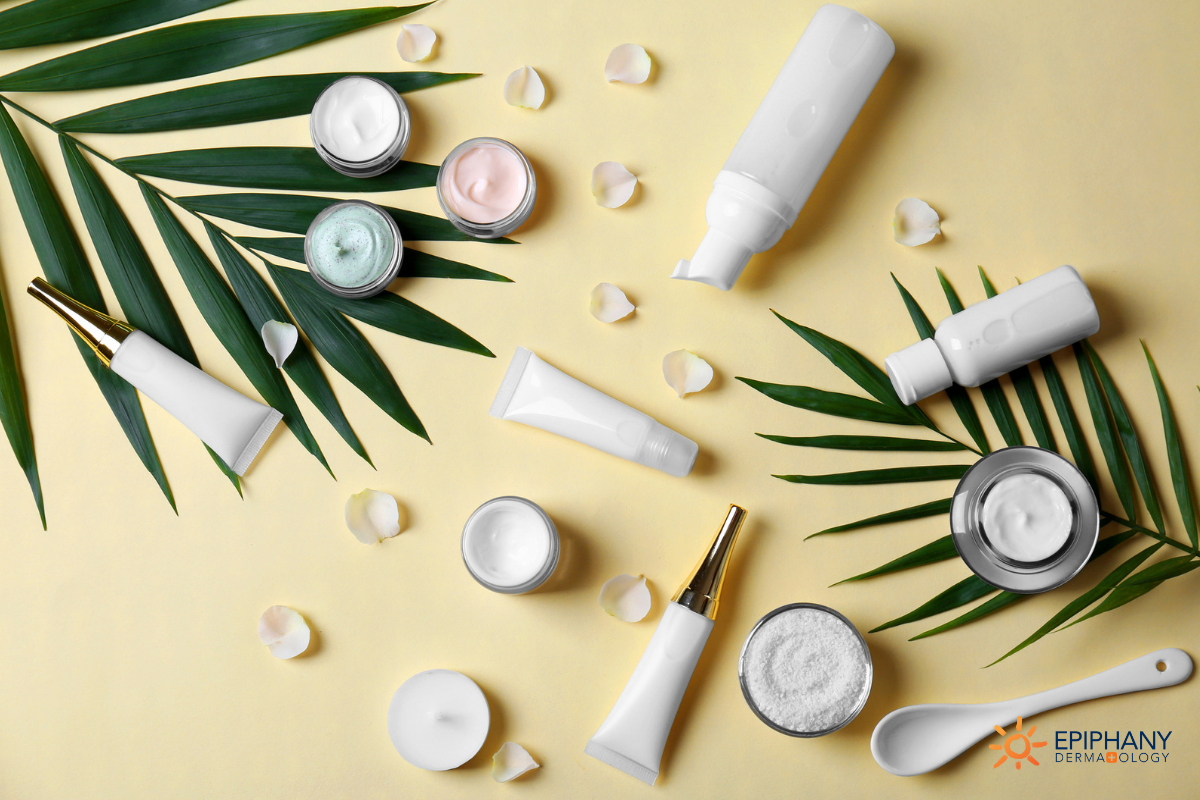 It seems like everyone is a skincare expert.
We have so much information at our fingertips, so many options, and so many opinions to consider as we think about our skincare. Unfortunately, much of that advice is fueled by someone's efforts to sell you a specific line or brand.
How should you deal with it all?
Simple…don't.
When it comes to skincare, trust your dermatologist. They're the real experts. It's their job to stay current on skincare studies, education, literature, and trends so that they can offer everything from prescriptions to over-the-counter product recommendations, to procedures based on your needs and budget.
Plus, their motivation is to get the best results for your skin. Others may be biased or limited to an over-the-counter option or the product line of one company. But what if those options aren't effective for you?
The sole job of your dermatologist is to improve your skin — with whatever combination of products necessary. They're not trying to sell you a skincare line, but rather help you achieve the results you want for your skin.
5 Common Misconceptions About Skincare
That being said, there are a few misconceptions we see frequently. So before you buy that new tool for washing your face or splurge on a high-dollar wrinkle cream, take a second to make sure you know the facts about great skincare.
Myth #1: Facial Scrubs and Brushes Remove Blackheads
You've probably wondered if you really need to buy the new fruity scrub or the electric facial scrubbing brush you've heard about so much.
You don't.
Scrubbing isn't your best way to get rid of blackheads. Blackheads are too deep to get rid of by scrubbing the skin. They don't form because dirt collects in the skin, and they don't indicate poor face washing.
In fact, scrubbing too much leads to more inflammation and potentially the formation of more pimples. These intense scrubbing brushes just aggravate skin issues and cause more redness.
The better way to approach treating blackheads is to use a gentle cleanser like Elta Foaming Cleanser, a benzoyl peroxide wash or Cetaphil. Then apply a cream such as prescription retinoids to help repair the function of the skin so that the blackheads can be eliminated and prevented.
Extraction is a very effective tool also to eliminate blackheads, especially while continuing topical treatments that prevent them from recurring. Be careful trying this at home though, because picking or pressing on pimples can drive the problem deeper, leaving room for the blackhead to enlarge, cause a healing response that may lead to an inflamed cyst and even skin breakdown and scarring. Leave this one to the professionals!
Myth #2: Exfoliating Daily (or More!) Removes Dry, Flaky Skin
Instinct tells us that if we have flaky skin, we should scrub it off, but the problem is dryness or irritation, not the flakes themselves.
The skin needs a barrier to lock in moisture and keep irritants out. By exfoliating too often, you remove the barrier and make the flakiness worse.
Related: How to Exfoliate Your Skin Without Drying It Out
Over-exfoliation causes other skin issues too. When you damage the skin barrier, you'll be more sensitive to irritants in your products, notice more redness and dryness to your skin, and increase your likelihood for irritant dermatitis, eczema, and rashes. With excessive exfoliation, you start a vicious cycle of symptoms caused by irritated skin.
Consider switching your cleanser to something gentle, such as Cetaphil, Vanicream or Elta MD
Seal that barrier! If you notice dry, flaky skin, use a product with ceramides (like CeraVe) to repair the barrier. You can also try an ointment, oil, or hydroxy acids to repair the skin, but this depends on your skin type. Your skin needs protection, not exfoliation.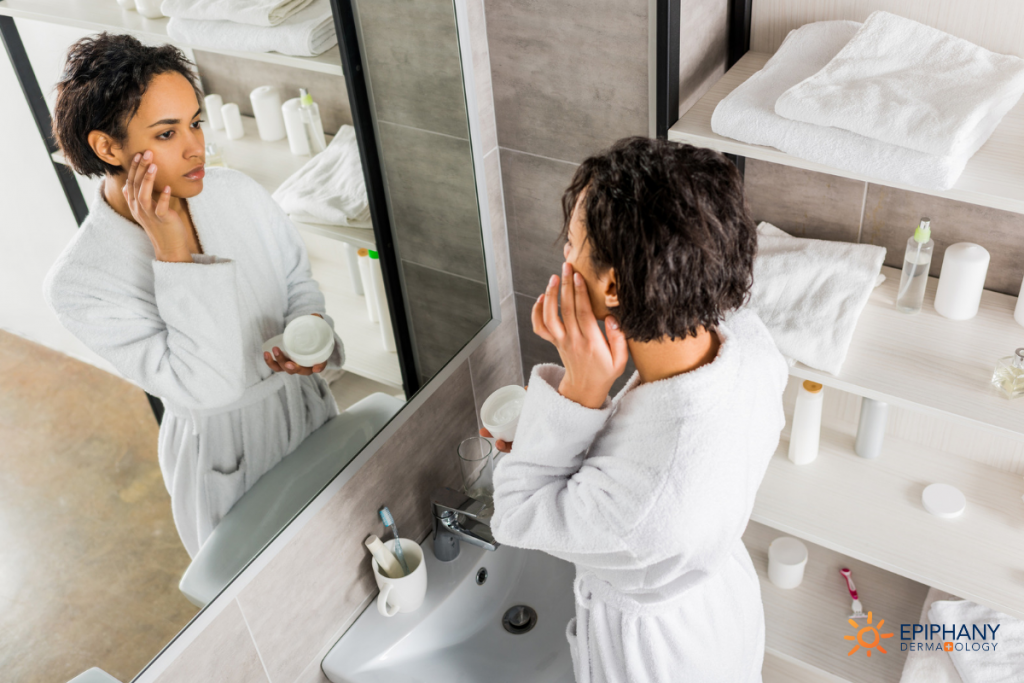 Myth #3: The Better It Smells, The Better It Works
Fragrances are added to make a product more appealing. People love a great scent, but they won't love how the fragrances affect their skin.
Fragrances are one of the most common allergens to our skin. To make matters worse, they're usually added to cover up preservatives and additives that may also cause skin allergies.
Yes, we want great-smelling essential oils and high-end cosmetics to benefit our skin — but sometimes they can cause the things you are trying to improve to actually worsen!
Myth #4: Acne Is Caused By What You Eat
Diet plays a very minor role in acne for most people. Numerous research-based studies have proven very little connection between acne and diet — including studies looking at chocolate, pizza, and fried foods!
No, we're not encouraging you to eat whatever you want all the time, but foods don't usually have much impact on your acne.
However, there are a few foods to keep on your radar: dairy and processed sugars. Recent studies do show that these foods may be connected to your breakouts. High consumption of dairy (especially skim milk) correlates to acne, but mild consumption shows no correlation.
Also, consider glycemic index. Highly processed sugars may play a role in acne as well. We don't recommend complete elimination as these foods don't trigger acne for everyone, but it's worth noting in case it's affecting your skin.
Myth #5: Wrinkle Creams Permanently Reverse Wrinkles
Do you know the primary ingredient of your wrinkle cream? Do you know how those ingredients work? If you're using an over-the-counter product, it could be as basic as a moisturizer or a sunscreen. Or it could have ingredients that sound really nice but may not be actually doing something or getting into the skin well enough to be effective. Rather than blindly accepting the claim that any wrinkle cream will erase your lines, dig a little deeper into the ingredients.
Yes, moisturizing is part of your fight against wrinkles. But there are a lot of other effective ingredients missing from a lot of anti-aging creams.
Look for antioxidants, ceramides, hydroxy acids, growth factors or retinol in addition to a moisturizing ingredient. These are ingredients that are proven to improve your skin and possibly fight the aging process.
Not sure if your wrinkle cream has what it takes? Bring it in.
We're happy to look at your product and give you honest feedback about how effective it's likely to be for your skin or if something else might better meet your needs
Then we can talk about the benefits or the risks of those products and try to incorporate them into your regimen if they benefit your skin.
If you need advice about products or need help getting treatments that will clear your acne, restore moisture to your skin, reverse sun damage or aging or remedy another issue, visit your dermatologist. That's what we do!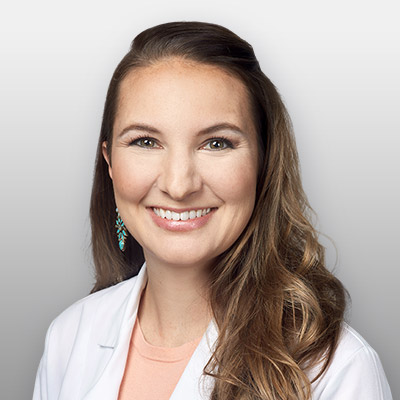 Kerbi Elsenbroek is a board-certified physician assistant in Keller, TX. Kerbi has worked in dermatology since 2011 and is a Diplomate member in the Society of Dermatology PA's (SDPA). She is also a member of the American Academy of Physician Assistants and the Texas Academy of Physician Assistants. In her spare time, she enjoys traveling, sports, spending time outdoors, staying active, and volunteering through her church.
Learn more about Kerbi Elsenbroek.