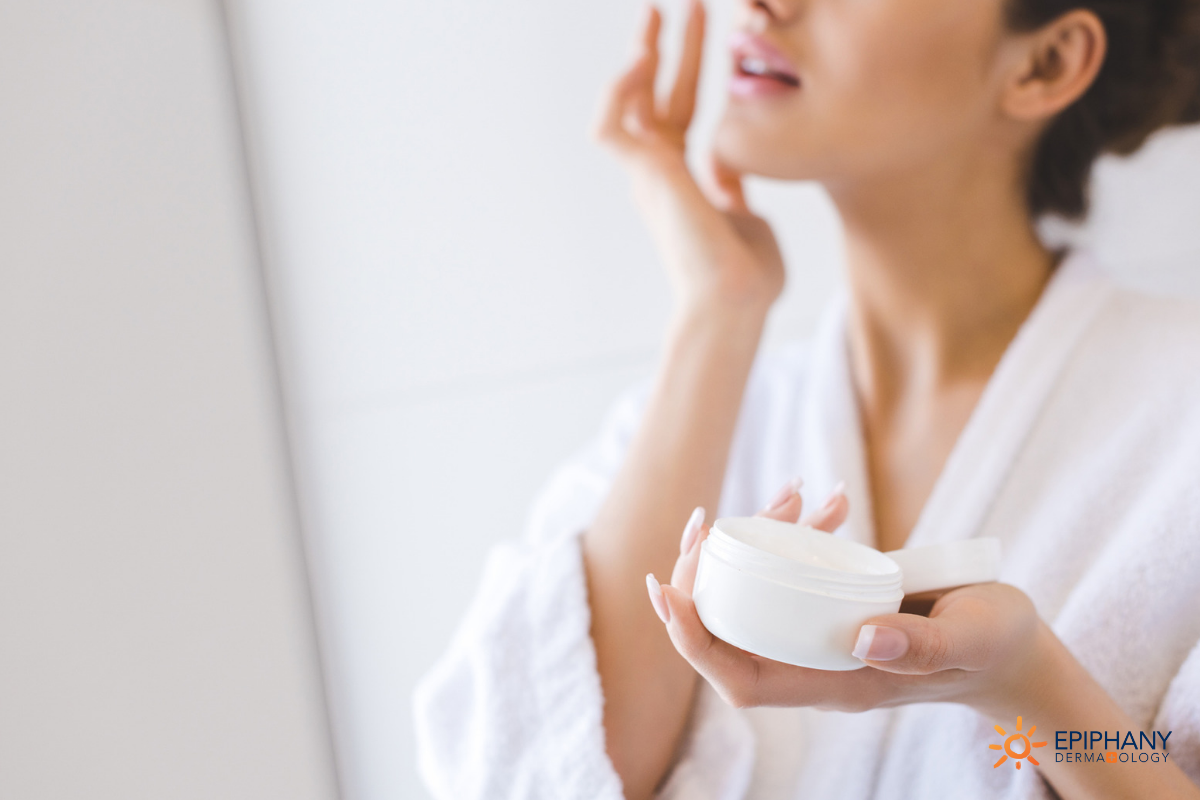 Skin sensitivity can be downright misleading.
Skin allergies don't always happen the first time you use a product, they don't happen right away, and they don't disappear as soon as you quit.
If you think your skin could be reacting to a product, it will take some investigating.
Signs of a Skin Product Allergy
Has your skin recently become itchy, red, or bumpy? Maybe you've applied a product to treat the symptoms, it seems to improve, but then it gets worse again. Could it be a product allergy?
Absolutely.
Sometimes the very products we hope will fix our skin issues are the cause of the problem itself.
Sure, they provide some immediate relief, but skin allergies often show up as a delayed reaction to a product.
It's not like a food allergy where you quickly get hives or other reaction.. Rather, skin allergies can show up days after a particular product is applied, and can take weeks to go away after stopping use.
If you've had a sudden skin sensitivity, it could be a product that's causing the reaction.
The 3 Most Common Ingredients that Cause Skin Reactions
Determining what causes skin sensitivity can be difficult, but usually, it's one of three ingredients.
If you're not sure what's causing your skin sensitivity, consider whether the products you're using contain any of these ingredients:
1. Fragrance
Look for the word "fragrance" on the label. It's in almost every over-the-counter skin care product, soaps and cleaners— unless it's specifically advertised as "fragrance-free."
Why do products rely so heavily on fragrances? They mask the scent of preservatives and of course make them more appealing to the consumer.
Preservatives are essential because they prevent bacteria from growing in the product, but they don't smell great. So companies add fragrance to make the product more appealing.
2. Preservatives
Yes, preservatives are a necessary ingredient, but they still irritate the skin. Some preservatives are stronger than others, giving them a longer shelf life, while others are more gentle on the skin.
If you're reacting to a preservative in a product, try switching to a sensitive-skin option instead.
3. Nickel
Nickel is a common metal used in our jewelry and accessories.
Earrings often contain nickel in the posts, unless they specifically claim to be gold, sterling silver or nickel-free. Nickel is also found in inexpensive necklaces and bracelets.
Not all nickel is obvious. Some jewelry is gold, or silver-plated with nickel underneath. But even plated jewelry will wear down over time and skin can absorb the nickel, causing a reaction.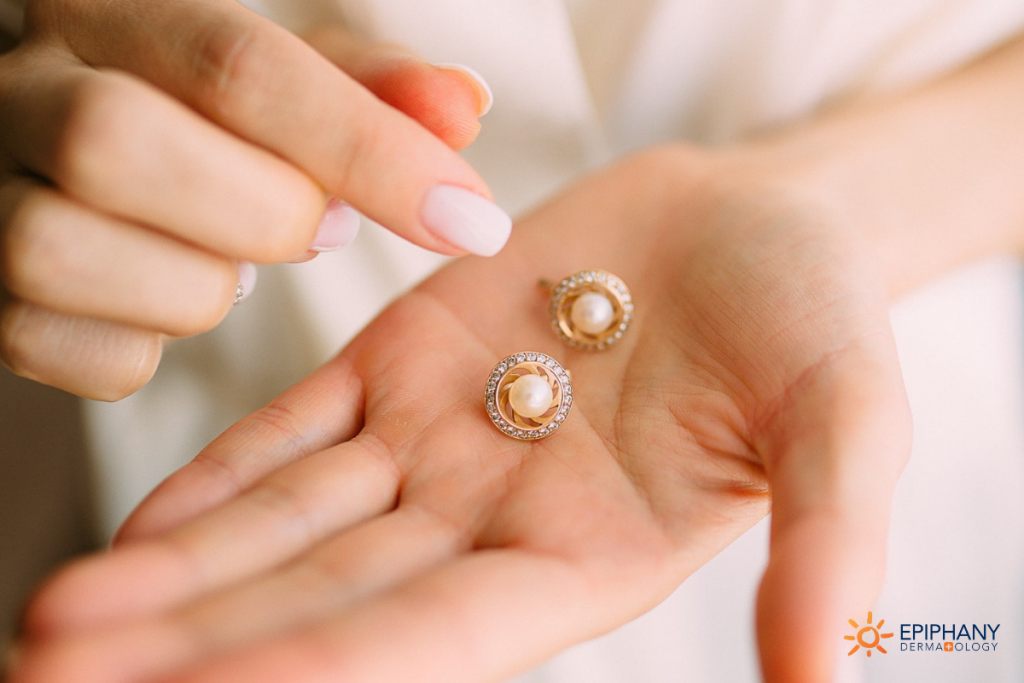 You may also notice this type of allergic reaction to your belt buckles or clothing clasps. If you notice an itchy rash — red, dry, and/or bumpy — consider if a metal has rubbed the skin in that area.
If you've rubbed or scratched the irritated skin, it can change the look of the rash, so not all nickel reactions will look the same.
Related: Jewelry Allergies: How to Choose Jewelry That Won't Cause a Rash or Sore
4. Neomycin
This is a common antibacterial ingredient in over the counter first aid and wound care products. If a rash or wound starts to look worse after using this type of product it may actually be the culprit and not the original problem becoming worse. However, the difference may be difficult to determine for someone that is not not very familiar with these reactions.
How to Deal With Your Skin Sensitivity
So what do you do? If you notice a sudden skin sensitivity, start by back-tracking. What products have you used? What's changed in your skincare over the past few weeks?
Look at your labels to see if you can identify the culprit. Then eliminate as many irritants as possible — opt for products with fragrance-free or sensitive-skin labels. Usually, those products contain fewer preservatives as well.
For some, product elimination is simple — their scalp itches so they change shampoo. In other situations, it's more difficult.
If you have eyelid dermatitis, for example, you'll need to consider your eye makeup, eye makeup remover, face wash, face moisturizer, shampoo and possibly anything on your hands that may reach up to touch your eyes.
Eliminate all potential irritants for several weeks. Skin allergies take a while to disappear.
Meanwhile, don't hesitate to visit your dermatologist for treatment.
Identifying the source of your allergy and waiting for your skin to heal may be more difficult than you expect. Schedule a visit and bring in your products so your dermatologist can check out the ingredients.
Because we see all kinds of skin allergies and sensitivities, we may be able to help you quickly pinpoint the source of your allergy by talking about your symptoms and looking at your products. If necessary, we can even start patch-testing to identify the source of your reaction.
Patch tests can be a very important tool in identifying ingredients to avoid for someone that has sensitivities to many products or has a true contact allergy. If you think you may suffer from product sensitivities but would like to know more specifically what you should be looking for, come talk to us.
Related: Why You Should Let a Dermatologist Take a Look at That Rash
Skin sensitivity doesn't need to haunt you any longer. Whatever the cause, your dermatologist is your go-to resource in pinpointing the issue with your skin and helping you find a plan to heal it.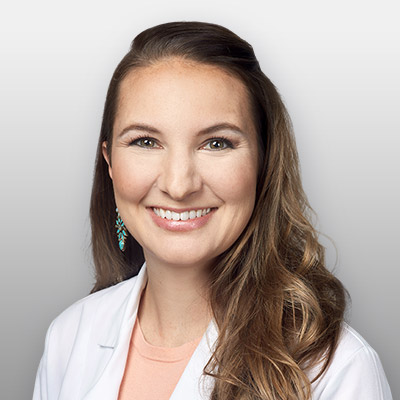 Kerbi Elsenbroek is a board-certified physician assistant in Keller, TX. Kerbi has worked in dermatology since 2011 and is a Diplomate member in the Society of Dermatology PA's (SDPA). She is also a member of the American Academy of Physician Assistants and the Texas Academy of Physician Assistants. In her spare time, she enjoys traveling, sports, spending time outdoors, staying active, and volunteering through her church.
Learn more about Kerbi Elsenbroek.