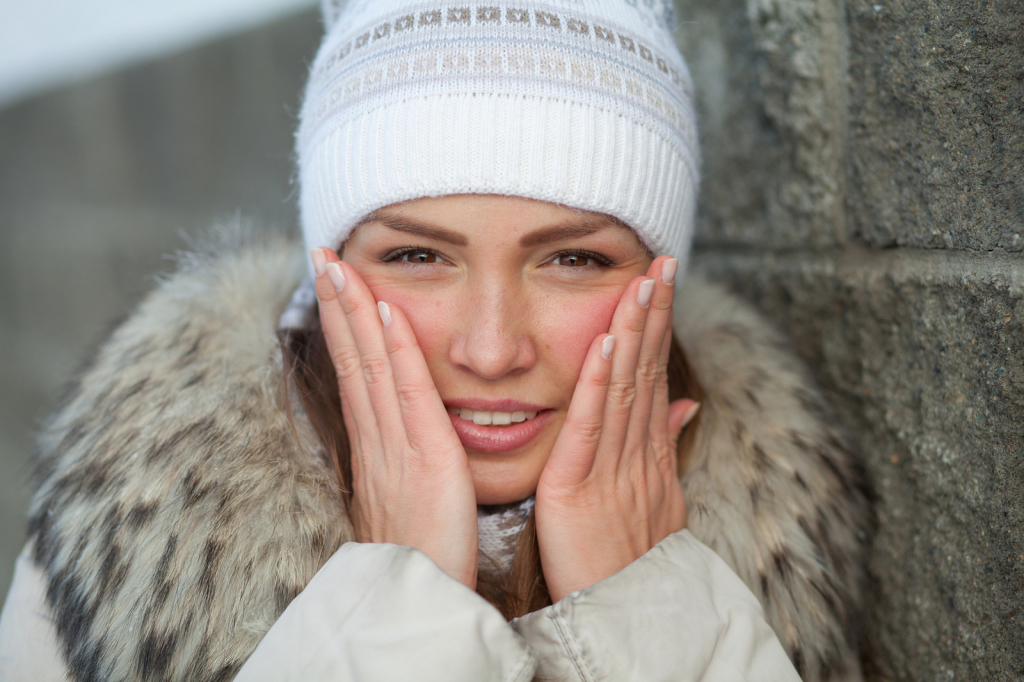 Rosacea is a very common inflammatory condition that causes redness and acne type lesions. This inflammation results in a flushed appearance. Flare-ups usually happen on the cheeks and nose, and sometimes on the forehead and chin.
Rosacea is characterized by:
Redness of the skin, called erythema.
Red bumps, called papules, and white bumps with pus inside them, called pustules.
Swollen blood vessels, called Telangiectasia.
An important thing to remember about rosacea is that certain triggers make the condition worse: spicy foods, alcohol, caffeine, sun, wind, menopause and heat.
Rosacea Treatments
Treatment may consist of topical prescriptions such as Metrogel and Finacea, an oral anti-inflammatory medication, or IPL for the redness and blood vessels. At Epiphany Dermatology, we stay current on the most advanced and newest treatments available and there are some exciting new medications available for Rosacea that may be just right for you!
We also recommend that our patients use very gentle cleansers and sunblocks such as CeraVe and Elta MD. Zinc oxide does not tend to aggravate the skin, unlike chemical based sunscreens. In addition, mineral based makeups such as Jane Iredale often work better for rosacea prone skin.
Questions about Rosacea? Contact us!
Additional Rosacea Resources