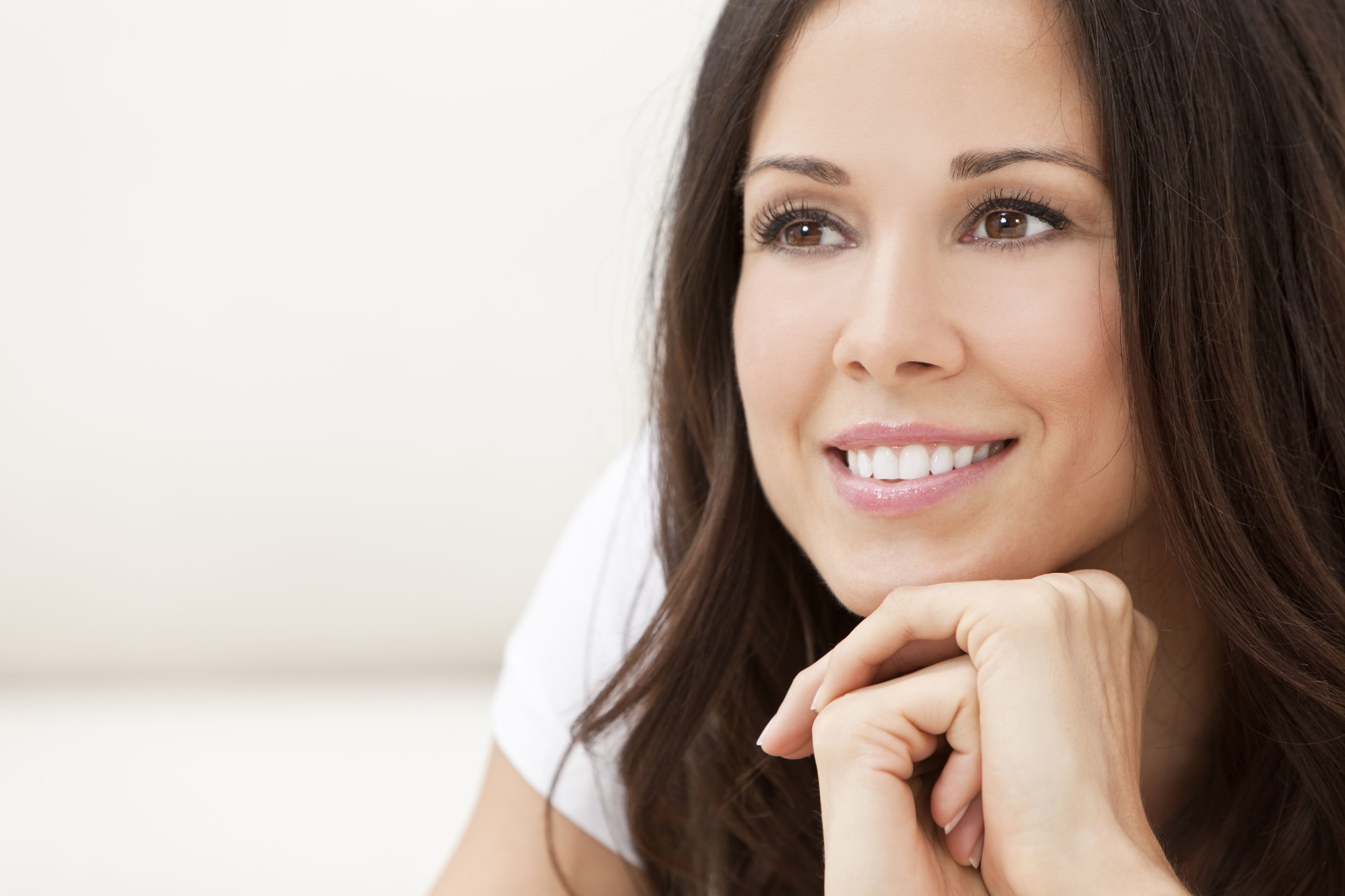 Injectable fillers help restore volume in the skin, which can reduce the appearance of lines and wrinkles that come with age. Injectable fillers have also been used to make thin lips fuller, correct acne scars, and make the areas under the eyes less dark or puffy.
The most commonly used substance in injectable fillers is high-uronic acid. Produced naturally by the human body, high-uronic acid fills the space between cells. It attracts water and gives the skin a bold, hydrated appearance. However, our body also produces an enzyme that breaks down high-uronic acid. We're constantly building high-uronic acid and then breaking it down, which is why injectable fillers don't last forever.
Injectable fillers containing high-uronic acid are injected into the dermis, the thick part of the skin. This places the filler in a tight compartment and attracts water, making the skin fuller and more rigid. Think of the filler like the rebars that are added to concrete to maintain its shape and strength. Injectable fillers provide the skin with little beams of support to add firmness.
Types of Injectable Fillers
RESTYLANE®
Restylane® and JuveDerm® are safe and natural cosmetic dermal fillers that restore volume and fullness to the skin. The most commonly "filled" areas include the nasolabial folds, lips, frown line, and hollows of the eyes. They are both composed of hyaluronic acid which is found naturally in the human body.
Results can be expected to last from 6-12 months. There may be mild bruising and swelling at the injection sites but makeup may be applied 4 hours after treatment.
Our office is one of the top users of injectable fillers. More information can be found at www.restylaneusa.com and www.juvederm.com.
JUVÉDERM® XC
JUVÉDERM® XC is the first and only non-surgical hyaluronic acid (HA) filler FDA-approved to instantly smooth moderate to severe wrinkles around your nose and mouth for up to one year with optimal treatment.
JUVÉDERM® XC TREATMENT AREAS:
Parentheses (Smile) Lines
Corner Lines
Marionette Lines
Vertical Lip Lines
JUVÉDERM® VOLUMA XC
As you age, it's not just about lines and wrinkles. Your cheeks can lose volume and skin may begin to sag. JUVÉDERM VOLUMA® XC is the first and only FDA-approved injectable gel to instantly add volume to your cheek area to correct age-related volume loss in adults over the age of 21. It can provide you contour and a subtle lift for up to two years with optimal treatment.
Deal ONLY with a Professional Dermatologist
If you're considering injectable fillers as a way to restore volume and fullness in your skin, it's critical that you do your research and consult with a board certified dermatologist. Injectable fillers that have not been approved by the FDA have been known to cause unpleasant and unflattering side effects.
Not every filler is right for every person, especially if it hasn't been properly tested, so let a board-certified dermatologist help you understand the pros and cons and make the best possible decision.
Ready to give injectable fillers a try? Contact us today to schedule and appointment!
Additional Injectable Fillers Resources