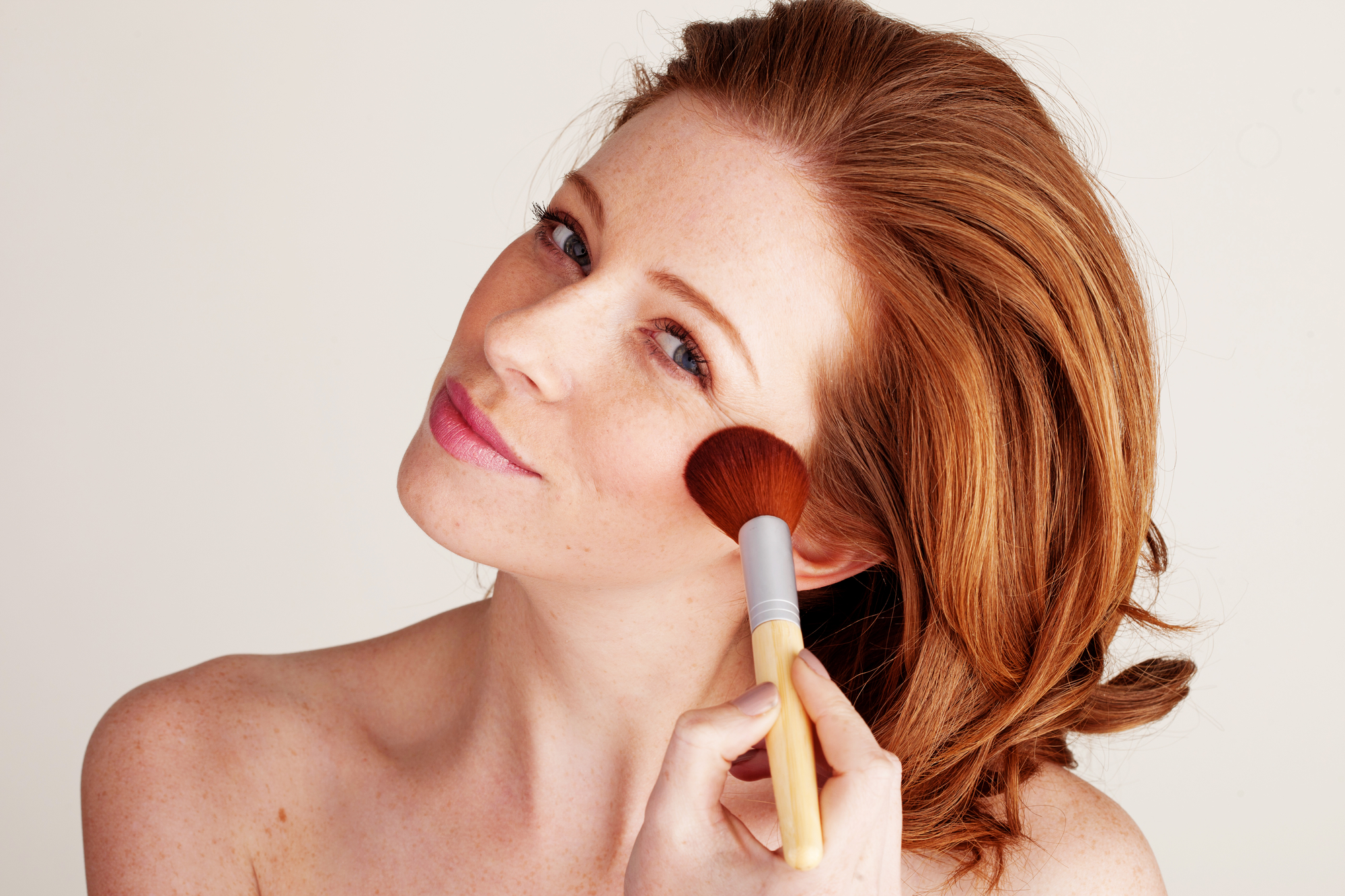 The type of makeup you apply to your skin is very important. Most makeup has chemicals, artificial dyes, fragrance, and talc which can lead to sensitivities, allergic reactions, and clogged pores.
Recommended Makeup Products
At Epiphany Dermatology, we recommend Jane Iredale Mineral Makeup. The products are natural and safe even for compromised skin. Six of the products have earned the Skin Cancer Foundation Seal of Recommendation so they offer superior sun protection, and none of the products contain talc, parabens, or phenoxyethanol. We feel this makes Jane Iredale Cosmetics the best option for our patients.
For rosacea and acne, there are some great makeup formulas for extra coverage. Prep the skin with an oil control primer. The Pure Pressed Foundation or Glow Time BB Cream will minimize pores and control oil. The Circle Delete Concealer and the Disappear Concealer tend to work best for covering blemishes. Always use the Balance Facial Spritz to set all products, and you may need to apply Pure Matte throughout the day to keep down shine.
Customized Makeup Consultations
Jane Iredale Makeup has five types of foundation, making it very customized for patient concerns and skin types. Makeup consultations are the best way to make sure you get the right foundation in the correct shade. Consults are also a great way to learn about the best way to apply the makeup and it allows you to touch, feel and see the products before you make a purchase.
Call us at (855) 300-8510 to schedule a consultation with our makeup artist, Hallie. You'll love the tips she can give you regarding application techniques and color choices.