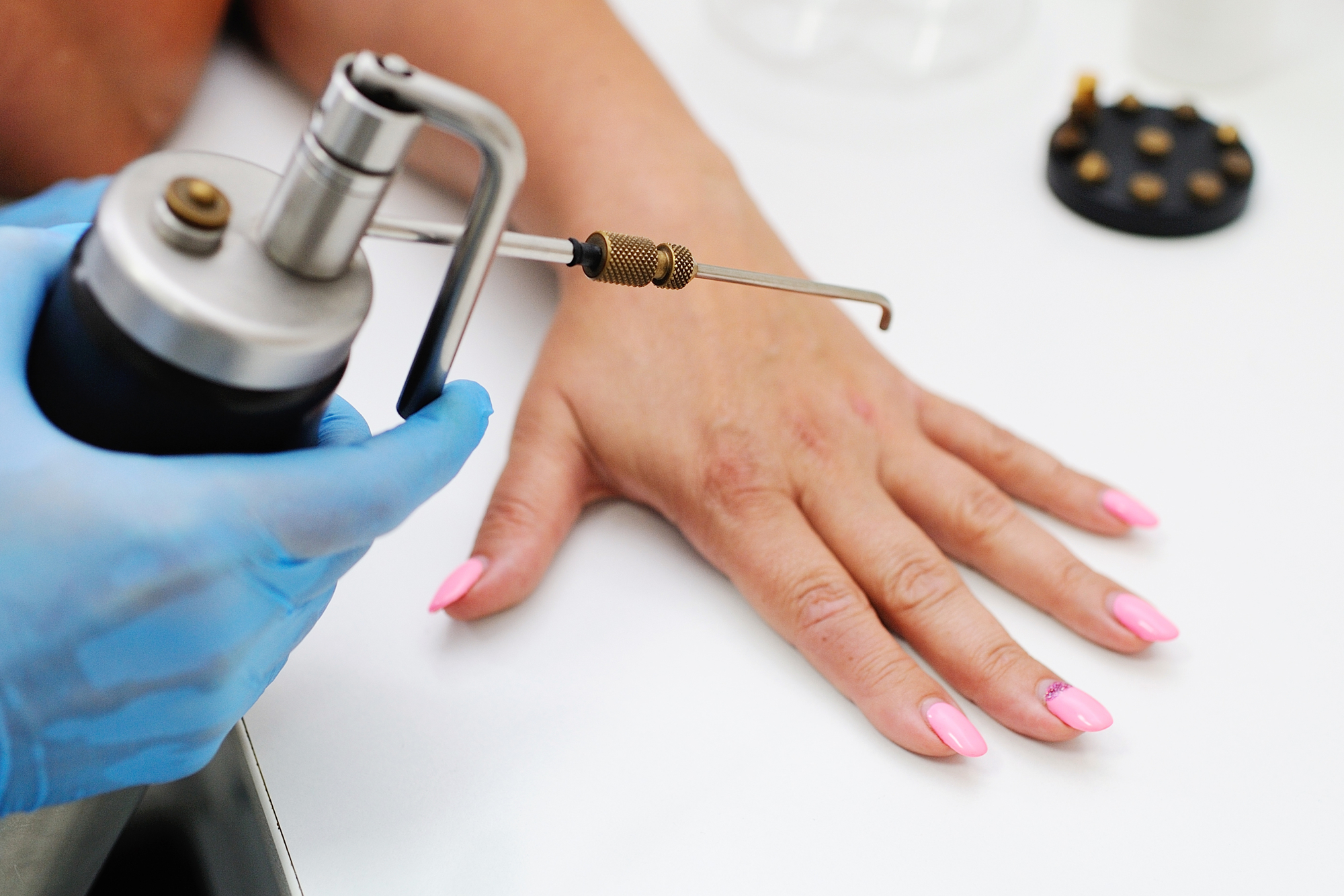 What are Warts?
Warts are a common benign growth that are caused by the Human Papilloma Virus. HPV is spread by direct or indirect contact, or by touching other people or surfaces. They can also be spread to other parts of the body by scratching. This is why warts are considered contagious, however, many adults' immune systems recognize this virus when they are exposed to it and therefore, may not develop a wart.
If left untreated, warts may spread and become larger, making treatment more difficult, time consuming and expensive. In extreme cases, hundreds of warts may be found on one person.
Usually warts will appear as a thick growth with a rough surface. They may become tender and even disfiguring. Flat warts are a subtype of wart that often occur on the face and legs and can be spread by scratching or shaving.
Types of Warts
There are two main types of warts. Both are caused by a virus called human papilloma virus, which is why warts are contagious.
Verruca Vulgaris
The most common wart is verruca vulgaris, which is commonly found on the fingers, the back of the hands, and the knees. When people pick at or bite them, warts can quickly spread to a person's lip or fingers.
Verruca vulgaris can also move from person to person. Kids can spread the wart virus just like they spread colds when they come into contact with other kids. In fact, warts tend to be more common in children.
As kids get older, their bodies learn to fight off the wart virus and they develop immunity. Of course, adults who don't build that immunity are more susceptible to warts.
Molluscum Contagiosum
Molluscum contagiosum is another kind of wart that is very common in children because it is very contagious and spread through contact. Wrestlers, for example, have been known to spread molluscum contagiosum.
These warts can appear any place on the body where contact occurs. Molluscum contagiosum can also grow in areas where skin is broken, making children with eczema particularly susceptible. In extreme cases, we may see hundreds of warts on a person after the wart virus has been spread by scratching.
Treatments For Warts and Molluscum
Multiple treatment modalities are available, but none is necessarily effective for everyone. The location and type of wart are also important factors to consider. At Epiphany Dermatology, we use a variety of methods and often combine multiple treatments for one patient to limit number of visits necessary.
We know your time is precious and we try to respect that by using very effective treatments. While some people have had success with over-the-counter products for warts, these can also cause scarring if not used appropriately, and untreated warts tend to reoccur. Insurance typically considers treating warts to be medically necessary.
Questions about Warts? Contact us!
Additional Warts Resources