Have you ever had a tan?
If you answered yes, you've experienced sun damage.
Initially, darker skin doesn't seem like a big deal. But over time, sun damage starts to look more like a problem and less like a "great tan."
You start to notice freckles that don't fade and more frequent redness. Your skin feels rough, and your skin tone is uneven. This isn't what you had in mind when you initially set out to get a little color from the sun.
But what if your tanning days are long behind you? Why is your skin just now starting to change for the worse?
Just because you haven't had much sun recently, doesn't make you exempt from sun damage. It can take years for the negative effects of sun damage to appear.
Perhaps you thought, "I'll tan in my 20s and 30s, then I'll quit when I'm older so I don't have bad skin.Unfortunately, years later those negative changes to your skin will show up even if you start avoiding the sun now, and those changes only get worse with time.
Check it out: [VIDEO] UV Camera Shows Hidden Sun Damage Under the Skin
Yikes! This is not good news for those of us who spent years perfecting our tans or just forgot about sunscreen when we spent time outdoors.
If that was you, it's time to take action to reverse sun damage from years past.
Where Do I Have the Most Sun Damage?
Keep a close eye on your face, arms, legs, hands, scalp, ears, neck, and chest. These are our most exposed areas.
Especially in our younger years, we often forget about the importance of wearing hats and applying sunscreen to our ears, chest, hands and neck. As a result, we often see more sun damage than we expected in these areas as we age.
The neck is an easy place to forget when it comes to sun protection, but it is also one of the harder places to reverse the damage. So help yourself now by using sunscreen there to avoid problems later. The chest is another common concern, especially among women, that shows a lot of the damaging effects of too much sun many years later.From now on, take special care to prevent sun damage in these areas. Wear sunscreen and protective clothing — especially for long days in the sun. Also, stay on the lookout for damaged skin. If you see persistent redness and freckles, you know you need to start taking extra measures to reverse sun damage.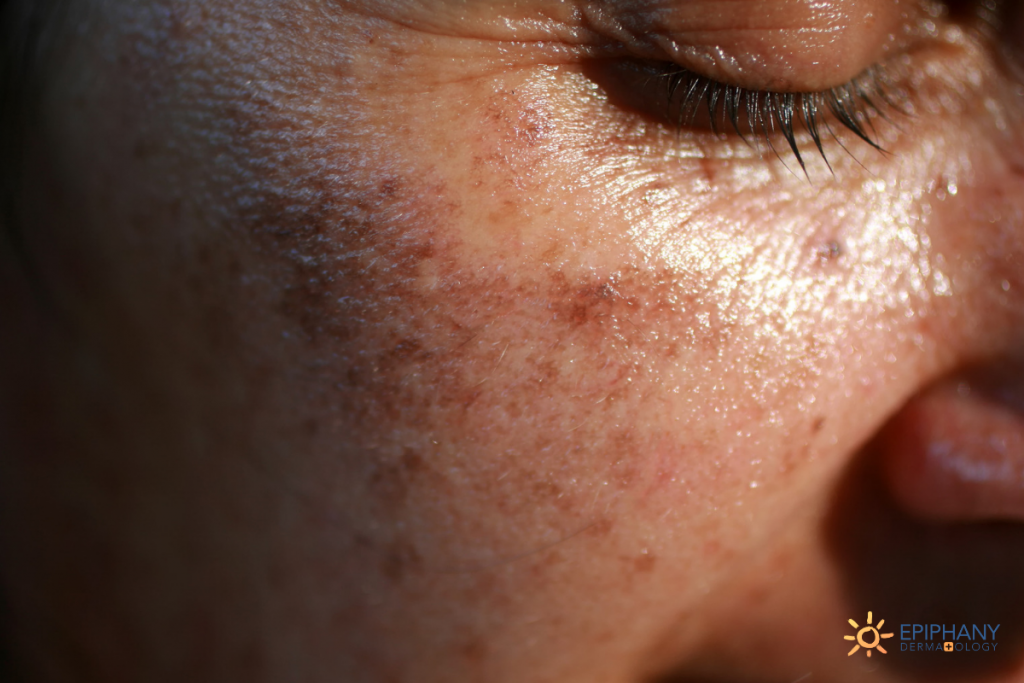 How to Reverse Sun Damage
Yes, it's possible to reverse sun damage, and the first step is the most obvious — prevent more sun damage.
Prevention
Be diligent with sunscreen application, and wear UV-protective clothing. Several clothing companies are now adding UV protective fabric to give an added SPF 30 or greater. Find these in hats, swimsuits and shirts especially if you have outdoor sports, hobbies or work. They also have great lines for children!
Related: How to Protect Your Skin From Winter Sun Damage
But reversal doesn't stop there.
There are plenty of effective sun-damaged skin treatments to improve the look of your skin after it's already started to show the signs of sun damage.
Check your sunscreen to make sure it has zinc in it and that the SPF is at least 30. If you are worried about the zinc looking white or being hard to rub in, find sunscreens with micronized zinc like we carry in our office.Don't skimp! A too-thin layer may be half as effective. Reapply if you will be outside for more than just a couple hours.
Retinol
Retinol is a sun damage treatment option that can benefit almost everyone.
We recommend using retinol to treat a multitude of skin issues. As a sun-damaged skin treatment, it works to make the skin appear more even, diminish fine lines, fade sun spots, and make the skin softer. Overall, it gives your skin a younger and healthier appearance and may prevent precancerous lesions.
Retinol is available over the counter in low strengths and in higher doses by prescription. It comes in the form of a cream or gel that you apply after washing your face.
Expert tip: Only apply retinol at night as it can cause sun sensitivity and sun may lessen its effectiveness.
Other topical creams may include antioxidants, hyaluronic acid or growth factors. Different products may be used considering your specific goals and skin type. We can also discuss how to layer them if you have multiple products in your skin care routine.
Lasers, Peels, and Other Therapy
Depending on your specific skin issues, we have several other options for sun damage treatment.
Intense-Pulse Light (IPL) laser treatments will effectively treat dark spots and redness. This procedure offers no down time, no preparation necessary and can be done in a short office visit.
Chemical peels are very effective in treating discoloration, surface texture changes,as well as preventing further damage that leads to skin cancers.
For rough, bumpy skin, we have laser-resurfacing options and cryotherapy treatments available. For specific bumps or lesions, we offer electric needle treatment. Often times these bumps are mistaken for acne or many patients don't realize there are simple treatments for these conditions where creams are not effective.
No matter how many years of sun damage your skin has suffered, it's not too late to start reversing the damage.
Apply your sunscreen, grab your hat, and head off to your dermatologist to talk about a treatment plan that will take your skin back to its younger, healthier days.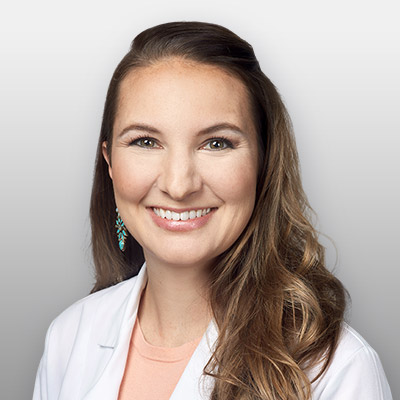 Kerbi Elsenbroek is a board-certified physician assistant in Keller, TX. Kerbi has worked in dermatology since 2011 and is a Diplomate member in the Society of Dermatology PA's (SDPA). She is also a member of the American Academy of Physician Assistants and the Texas Academy of Physician Assistants. In her spare time, she enjoys traveling, sports, spending time outdoors, staying active, and volunteering through her church.
Learn more about Kerbi Elsenbroek.