Remember when your skin had a glow? Back in the day, your natural look included a vibrant complexion with a shine that kept you looking young. Now, you're feeling a little dull.
Why Did You Lose Your Glow?
As you age, skin damage catches up with you. Maybe back in your 20s-30s you were out in the sun a lot, not thinking as much about the effects of tanning. Now, years later, your skin has lost its shine and can even appear dusty. You want that creamy complexion back that you used to take for granted, but you're left with a chalky one. It's time to turn back the clock.
Wake Up, Skin!
Waking up that tired skin is simpler than it may seem. With an easy retinol + moisturizer routine, you'll regain that vibrant appearance in no time at all.
1. Retinol
To roll back the years, start using retinol. Ease into your routine by applying your retinol product every other night. After your skin adjusts to it, apply it every night. Retinol causes skin cells to mature and slough off quickly. As the skin peels off, you lose the dead skin cells robbing you of a youthful glow.
2. Moisturizer
Follow retinol with a moisturizer. Retinol makes the skin a little more sensitive as the cells turn over, so they need more hydration. Moisturizers help ease irritation and lock in the moisture that restores your glow.  
With continued use of retinol and moisturizer, it doesn't take long for your complexion to progress to a shinier finish. And that makes a big difference!
Related Link: [INFOGRAPHIC] The Dermatologist Recommended Skincare Routine (That Anyone Can Do!)
Don't Exfoliate
Resist the urge to mechanically exfoliate the skin. Retinol chemically exfoliates your skin better than any other tool. So there's no need to irritate the skin further with other methods.
Some resources recommend dermabrasion, but that can actually cause more problems. You'll most likely see irritated, blotchy skin after those treatments that do little to improve your complexion in the long run.
Retinol, however, has a lot of benefits. As it rejuvenates cells, it does more than just reignite your glow. It also diminishes lines and wrinkles, and can even help prevent skin cancer.
Choose Your Treatment Wisely
Retinol is an exceptional treatment covering a multitude of flaws. Other treatments claim dramatic results, so make sure you choose the right one. Different medical treatments (IPLs, chemical peels, and laser treatments) have specific jobs. IPL (Intense Pulsed Light) / photofacials, for example, fades your sun spots and evens out blotchy skin, but it makes melasma worse.  
The key is knowing what you want to get rid of. Then consult an aesthetician to choose the right treatment for the problem.
Change Those Habits
Few things cause your skin to look more tired than smoking and sun exposure. Yet, as you limit both smoking and sun damage, your skin seems to perk up more quickly than you expect.
Smoking zaps the luster out of your complexion. We all know long-term smoking leads to a leathery look, but that process begins early on. As you inhale toxins, you leave your skin dull and dry. With daily doses of chemicals, your skin has little hope of rejuvenation. The good news is that the sooner you quit, the sooner you see results. Even if you've smoked for years, your skin will improve after a break from that steady dose of nicotine.
Also, protect your skin from the sun. It's the most fundamental step you can take towards preserving your skin's youth. You can apply sunscreen whichever way you find easiest – from makeup to spray – so there's no good reason to go outside without it.
Only time should be able to tell your age. Don't let a dusty, dull complexion give you away.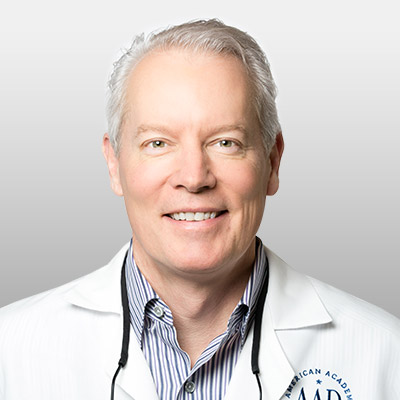 Dr. R. Todd Plott is a board-certified dermatologist in Coppell, Keller, and Saginaw, TX. His specialization and professional interests include treating patients suffering with acne, identifying and solving complex skin conditions such as psoriasis, rosacea, atopic dermatitis, and identifying and treating all types of skin cancers. In his spare time, Dr. Plott enjoys cycling, traveling with his wife, and spending time with his children and new grandson.
Learn more about Dr. Plott.