Choosing someone to treat your lines and wrinkles is a big decision. How do you choose one doctor over another? What questions are appropriate during your appointment?
After confirming that the dermatologist does Botox (not all do), ask these questions to find the right cosmetic treatment provider for you.
When you call, ask…
1. Is Botox a common procedure at your office?
The office you choose should have routine experience with injections. This should be a procedure they do every day. If it's an office that regularly injects Botox or Dysport, they'll know where the injections need to go to give you the best look.
2. What is the training of person who will do my injections?
Make sure the person who actually injects you is experienced with the procedure. Ask about the technician's training and how frequently he or she performs a treatment. There are a lot of people doing Botox and not everyone does it the right way. A person who is well-trained will be familiar with the anatomy of the face so they can produce the desired results.
Related: Which is Better? Dysport or Botox?
3. How much will this cost?
Everybody asks about cost, as they should. You don't want your bill to shock you. However, don't shop for your Botox treatment like you shop for a gallon of gasoline. You're not always getting the same quality treatment from one provider to the next. A more experienced doctor will charge a little more, but you'll get what you pay for.
During your consultation, ask…
Once you feel comfortable with the office itself, you'll schedule a consultation for the treatment. During this appointment, ask these questions to confirm you've chosen the right person for your Botox injections.
1. How much Botox will I need?
Botox sells by the unit. When you meet with the doctor, ask how many units it will take and why it will take that much. Many offices run specials on the price of a preset number of units, but you may need more. Talk this through with the doctor. Don't waste your money buying fewer units than you need to see results.
Related: Botox vs. Dysport: Similarities, Differences, and What to Expect
2. What areas do you recommend treating?
You want a doctor who will treat your face as a whole unit. Some doctors treat the face by the parts rather than as a whole. For example, some may only treat the area between the eyes, the glabella. When only one area is treated, the rest of the face still moves like it usually does.
People may choose this option, saying, "Oh, I don't want that frozen look." The problem is that it looks funny when one part of the face moves and another part doesn't. Then, lines form where a moving part meets a place that doesn't move. That's why some people claim, "I had Botox and it made my lines worse."
When the face is treated as a unit, new lines won't form and the entire face is more cohesive.
Get it Right the First Time
If you decide to have a Botox treatment, do it right the first time. Now that you know what to expect, choose your provider carefully. Your doctor should do this procedure regularly and treat your face as a cohesive unit. Ask the right questions, pay for experience, and don't rush the selection process. The right doctor will make all the difference.
Do you have more questions about Botox or Dysport treatments? Contact us below.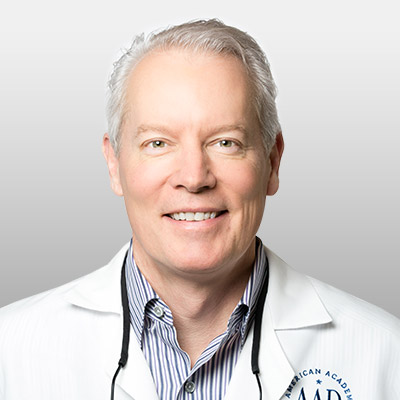 Dr. R. Todd Plott is a board-certified dermatologist in Coppell, Keller, and Saginaw, TX. His specialization and professional interests include treating patients suffering with acne, identifying and solving complex skin conditions such as psoriasis, rosacea, atopic dermatitis, and identifying and treating all types of skin cancers. In his spare time, Dr. Plott enjoys cycling, traveling with his wife, and spending time with his children and new grandson.
Learn more about Dr. Plott.