What Is Ultherapy?
Ultherapy is the only non-invasive treatment approved by the FDA for lifting the skin on the neck, chin, brow and chest. It is the most exciting and effective non-surgical skin tightening and lifting procedure to be introduced to the cosmetic world.
Ultherapy uses focused ultrasound to lift and tighten loose skin over time, without any downtime. Although it is a one-time treatment (a series of visits is not required) the positive effects of skin tightening continue to improve several months and up to a year after the procedure.
How Is Ultherapy Different From Other Cosmetic Procedures?
Ultherapy is the only non-surgical cosmetic procedure that uses focused ultrasound to stimulate the growth of new collagen deep within the skin. The production of new collagen occurs over time, so results can become more apparent over three to six months. The procedure takes only about an hour for most patients, and there is no downtime.
It also is the only procedure to use ultrasound imaging. This allows us to actually see the layers of tissue we target during the treatment and ensure the energy is deposited precisely to where it will be most effective.
Does Ultherapy Hurt?
A recent software upgrade called "Ultherapy Amplify" now affords a more comfortable procedure. While comfort thresholds vary from patient to patient, most patients now report that the procedure is quite tolerable. If and when any discomfort does occur, it happens while the ultrasound energy is being delivered. This sensation is temporary and is a positive signal that the collagen-building process has been initiated.
We take measures to make the experience as pleasant as possible, and patients tell us they leave comfortable and excited about the benefits to come.
How Long Will The Treatment Last?
Patients treated with Ultherapy still have increased collagen production after a year's time following the procedure, but skin continues to age. Future touch-up treatments can help keep pace with the aging process, which varies by individual.
Contact us today to schedule and appointment and learn more about Ultherapy treatments!
Additional Ultherapy Resources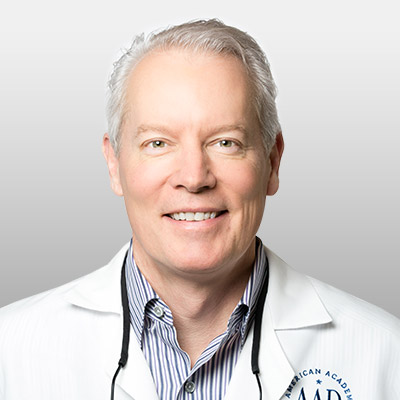 Dr. R. Todd Plott is a board-certified dermatologist in Coppell, Keller, and Saginaw, TX. His specialization and professional interests include treating patients suffering with acne, identifying and solving complex skin conditions such as psoriasis, rosacea, atopic dermatitis, and identifying and treating all types of skin cancers. In his spare time, Dr. Plott enjoys cycling, traveling with his wife, and spending time with his children and new grandson.
Learn more about Dr. Plott.