You look in the mirror each morning and wonder exactly when your face started to sag so badly. If you hold your skin a certain way, you can almost see a younger you. Of course you'd like to get your fresh face back, but you may not want to deal with surgery.
Thanks to Ultherapy you can get the facelift results you've been wanting without ever going under the knife. This FDA-approved ultrasound therapy creates long-lasting results much like a facelift. Yet, with Ultherapy, there's no surgery, no disfigurement, and no downtime. Now, many people choose Ultherapy for jowls, eyes, neck, face, lips, and brows.  
It may sound too good to be true, but the science makes sense. Ultrasound energy concentrated in a specific area stimulates collagen production. As the targeted cells produce collagen, the area contracts and pulls the skin together. As a result, your skin uses its natural reactions to tighten up the places that need a little lift.
How Does It Work?
Ultrasounds are diffused sound waves. Most people associate ultrasounds with baby monitoring. When used to check a fetus, ultrasounds use differences in the sound density to create an image.
Related: Your Ultherapy Questions Answered
With Ultherapy, we combine the viewing techniques with the power of the sound waves. We turn and focus the sound waves to penetrate the skin. When the sound waves intersect, they release an energy. We then use the ultrasound images to pinpoint the exact depth of intersection and place the energy right where you need it most.
With Ultherapy, we tailor the type of energy, amount of energy, and depth of energy to create the best results for you.
Where Does it Work?
Whether you need to pull up your sagging chin or tighten the area around your eyes, Ultherapy provides the precision to do so. It also tightens droopy skin on the neck, upper face, lower face, lip, and brow.
Additionally, we now use Ultherapy as a wrinkle reduction treatment. Whether erasing lines or lifting the skin, you'll notice improvement after just one treatment. Yet, the full benefits come gradually over three to six months. As the collagen continues to develop over time, you see more and more improvement.
Related: Top 4 Ways To Get Better Results from Anti-Aging Products
Who Does it Work For?
If you have a little sagging skin or some lines that need to be erased, this treatment may be for you. Because Ultherapy works best before problems worsen, people in their 30s and 40s are prime candidates for this treatment. Ultherapy tightens the loose skin you have, while also preventing it from drooping more. Those with more extreme trouble areas may not be suited for Ultherapy. Do it before it's too late!
The way to reduce lines and lift skin is by contracting it. Ultherapy offers a way for us to trigger the skin to contract naturally. We do that without surgery, at a lower cost than surgery, and in a way that doesn't cause you any down time. Give us a call today for your consultation. This is your chance to see a younger-looking you again!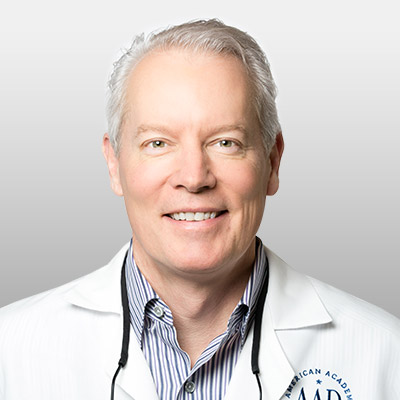 Dr. R. Todd Plott is a board-certified dermatologist in Coppell, Keller, and Saginaw, TX. His specialization and professional interests include treating patients suffering with acne, identifying and solving complex skin conditions such as psoriasis, rosacea, atopic dermatitis, and identifying and treating all types of skin cancers. In his spare time, Dr. Plott enjoys cycling, traveling with his wife, and spending time with his children and new grandson.
Learn more about Dr. Plott.