Did you know that acne can be an indicator of whether you're having a boy or a girl? Well, maybe not a fool-proof way, but at least it's an entertaining way to guess the sex of the baby.
If you're expecting a boy baby, it makes sense in late pregnancy for the acne to worsen. At this point, a boy begins to make testosterone that drives the oil glands to secrete more oil on the mom's face. Then, the follicles get clogged up and here come the breakouts.
While guessing the gender is exciting, the acne itself.. not so much. Acne is a source of frustration for many ladies during pregnancy. Unfortunately, it's also difficult to treat effectively because we're trying to protect both mom and baby.
Acne Treatment During Pregnancy
There's not one universal cause for this reaction in the body. Rather, acne is just another result of all the changes happening in the mother's body. Sometimes hormonal changes or water-retention take the blame for acne. Sometimes it's another change causing breakouts. Even though it's difficult to pinpoint one particular reason for acne in pregnancy, it happens nonetheless.
How To Prevent Acne During Pregnancy
Treating acne during pregnancy usually revolves around several safe products. One is benzoyl peroxide. Used as a wash or leave-on cream, this product helps reduce the bacteria on the skin that causes acne. The body does not absorb benzoyl peroxide in it's original form, making it safe to use during pregnancy. If any of it is absorbed, the body breaks it down into a chemical commonly used in food additives.
We also treat acne during pregnancy with azelaic acid. We find this product in fruits, usually in the peeling of apples and pears. It works to exfoliate the skin and helps open the pores, both of which cleanse the skin of acne-causing agents.
Laser treatments serve as another means to clear the skin. Safe to use during pregnancy, Intense Pulsed Light, (also known as IPL or Blue Light) treatments rid the skin of bacteria on the body that may produce acne. Each one of these methods and products work to immediately clear skin and remove the culprits for future breakouts.
What Causes Acne During Pregnancy
Some patients will find that certain foods trigger acne. Although most dermatologists won't blame acne on food choice, some patients notice patterns when consuming sugar and dairy drinks. If you notice your acne flares with either soda, juices, or milk, consider cutting back – that is, if you want clearer skin despite the cravings!
Acne is just another common side effect of pregnancy. We may not have a sure fix, but benzoyl peroxide, azelaic acid, or laser treatments can go a long way in clearing up your skin. In the meantime, maintain a healthy skin care routine to keep your skin as radiant as possible.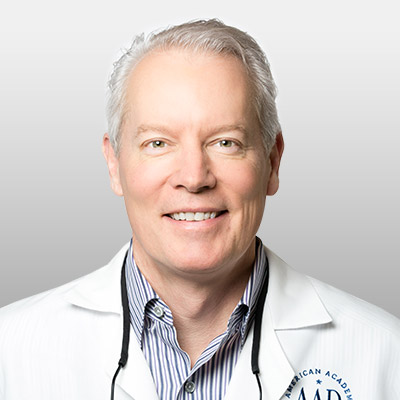 Dr. R. Todd Plott is a board-certified dermatologist in Coppell, Keller, and Saginaw, TX. His specialization and professional interests include treating patients suffering with acne, identifying and solving complex skin conditions such as psoriasis, rosacea, atopic dermatitis, and identifying and treating all types of skin cancers. In his spare time, Dr. Plott enjoys cycling, traveling with his wife, and spending time with his children and new grandson.
Learn more about Dr. Plott.